We have a few months through out the year that are filled with birthdays or other holidays. July is one of those months. The fourth of July was a lot of fun we had a small party with friends and then went to the fireworks. Most of Brad's family came over on the fourth for a BBQ. Today we celebrated the three July birthdays.
Birthday girl K
Birthday girl Rebecca
Birthday boy W
The whole family was there and we had a lot of fun together. It was a good test run for the beach trip in August.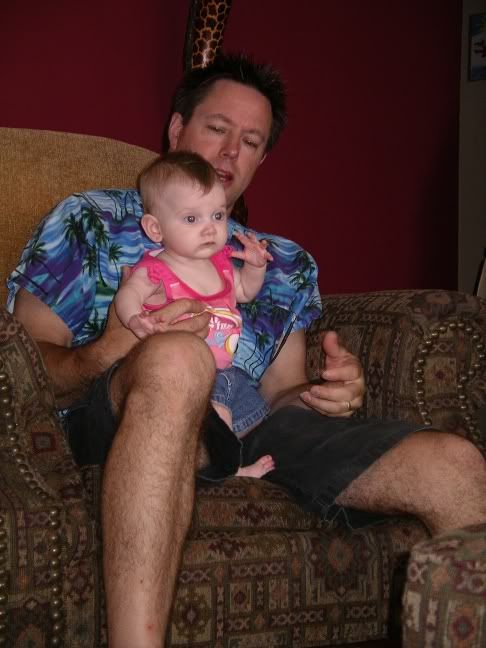 Little Bo Peep and Uncle Dan
A
Since this was the first time all seven cousins were together we had to take some pictures. This was a hoot since five of the kids are UNDER the age of four!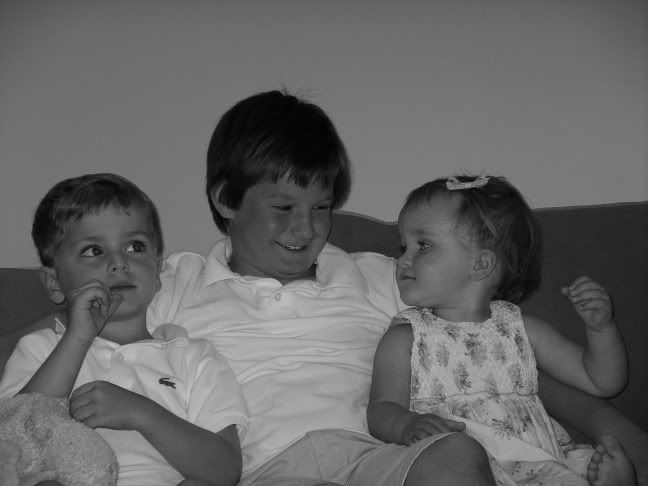 S, W and A chillin' before the photo shoot
This is about as good as it gets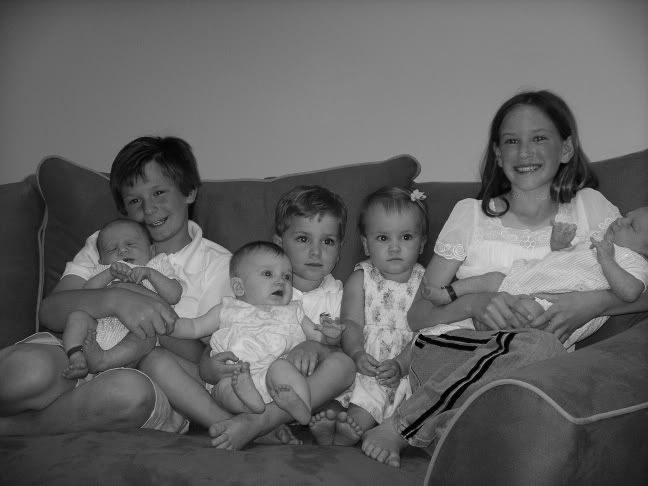 Sorry C, just blame K for not holding you inside the photo ;)
The siblings wanted to get a new picture to replace the one from last years beach trip.