We call Little Bo Peep our "Shnuggle-bug," but lately she should be called our "Drool-bug." She has been teething for two months now. Still no teeth but she is drooling more and gumming harder! Every time I take a picture of her I wipe her mouth off and then try to snap the shot before she starts drooling again. I gave up today.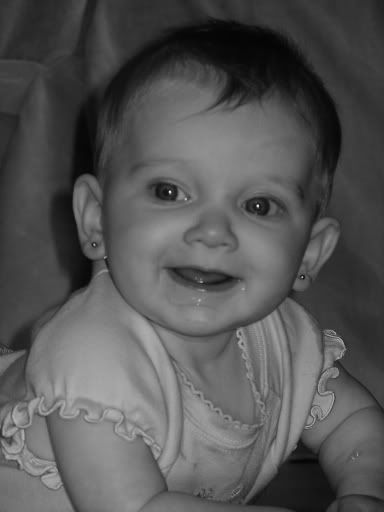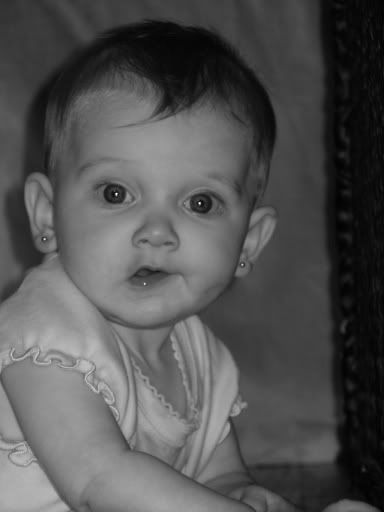 Dughrr
I have no idea what she was trying to do to the ottoman, but she looks cute doing it.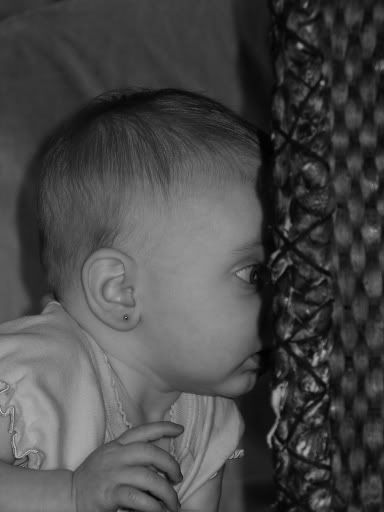 What's in here?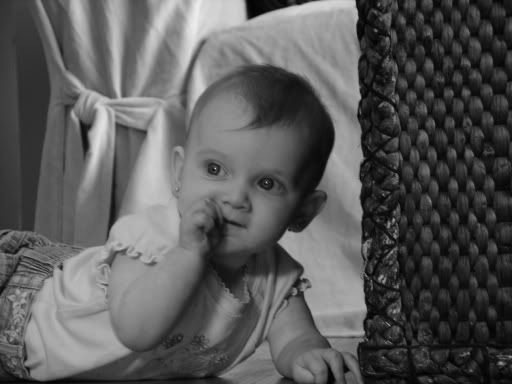 Don't tell mom I'm sucking my thumb!