Today was Brad's first Father's Day he could
see
Little Bo Peep.
This is the card Little Bo Peep and I made for Brad and my dad.
Last year we were in RI visiting his sister Melissa and her family. We went to their favorite Ice Cream Parlor and as an expecting father he got
two
free scoops of ice cream. This year there was no free ice cream but he did get an awesome gift.
Early last month one of my students was going to England to visit his grandparents. When I found out about this I asked them if they could find a Newcastle United key ring for Brad. He has been looking at this thing on line for months but couldn't justify the outrageous shipping cost. My student had so much fun looking for this key ring. When Brad opened it he was shocked! He couldn't believe I got this for him. He asked, "Where did you get this?" I knew he thought I ordered it online and paid for shipping, so he was glad to hear shipping was free!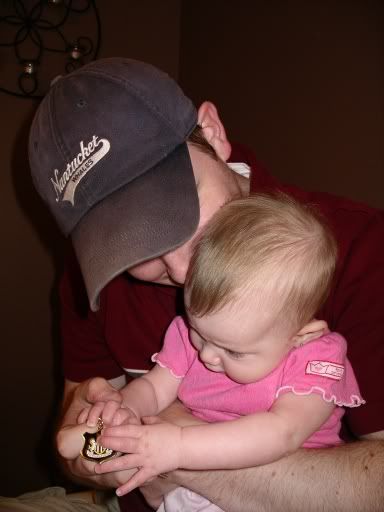 Litte Bo Peep and Daddy
I found an idea on
SCS
for this Father's Day gift for my dad.
Litte Bo Peepand I stamped this!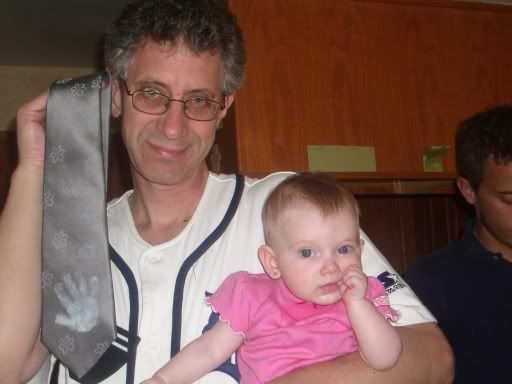 My dad loves fun ties, so I knew this would be a big hit!