Who enjoys laundry??? I DO!!! Now that I have my brand new washer and dryer! While I was at work this morning they came!!!
I held off on doing all my laundry until after they arrived. Of course the nerd I am, I had to sit and watch the first load...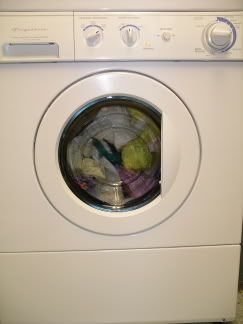 Then I had to fold everything...
Looking at this picture I think, "Oh that's not much." Then I see it on the bed, YIKES!!!